Popular
EigenLayer has received $50 million in funding, Why is Ethereum's staking service so attractive?
EigenLayer is building something that will benefit not only the Ethereum ecosystem as a whole, but the ecosystem beyond it.
Thu, 30 Mar 2023 04:46:02 GMT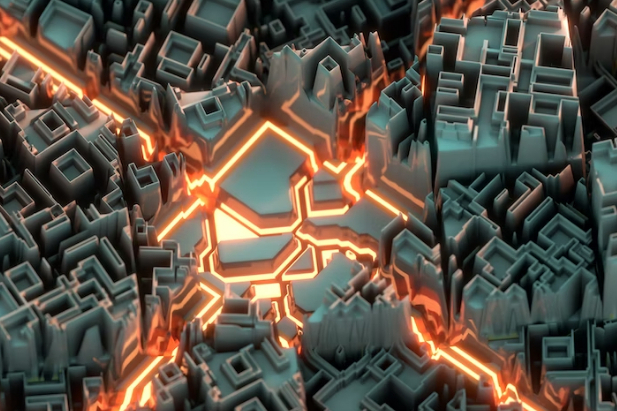 FTX has confirmed the claim information and customer code to the creditor by email
BlockBeatsAisa is aware that some FTX users have received FTX - Your Scheduled Claim Information and Unique Customer from Kroll agencies Code (FTX- your planned claim and unique customer code) email. Kroll Agency is FTX's designated claim agent. According to the contents of the email, the recipient of the email has been identified as a user with a positive platform account balance in FTX Trading LTD's Chapter 11 bankruptcy case and has registered a related claim on one or more of FTX's creditor Schedule \ statements. The users who have received the email are those with low account balances.
Wed, 29 Mar 2023 07:34:34 GMT
EigenLayer completes $50 million Series A funding round, led by Blockchain Capital
EigenLayer developer EigenLabs closes $50 million Series A funding round led by Blockchain Capital, Electric Capital, Polychain Capital, Hack VC, Finality Capital Partner, Coinbase Ventures and IOSG Venture participated in the investment. EigenLabs had already raised a $14.5 million seed round led by Polychain Capital and Ethereal Ventures.
Wed, 29 Mar 2023 07:32:12 GMT
Advanced Analysis For Arbitrum Airdrop
The long-awaited Arbitrum has finally released its airdrop news. Along with the airdrop news, they also released their rules for checking Sybil addresses.
Thu, 23 Mar 2023 11:06:53 GMT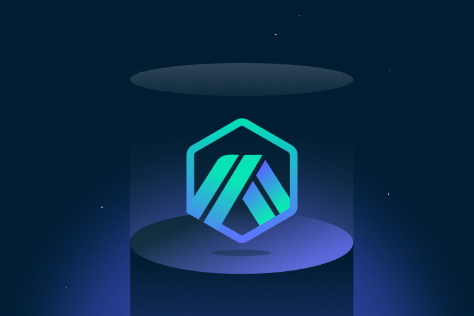 PeckShield: Voyager transferred approximately $27 million worth of cryptocurrency (including 15,000 ETH worth approximately $23.4 million and 7 million VGX) to Coinbase and Binance , received about $2 million USDC Binance US
According to BlockBeats on March 9th, monitored by PeckShield, the address marked as "Voyager" has transferred about $27 million worth of cryptocurrencies (including 15,000 ETH worth about $23.4 million and 7 million VGX tokens) to the cryptocurrency exchanges Coinbase and Binance US. In the past hour, it has received about 2 million USDC from Binance US.
Thu, 09 Mar 2023 05:37:31 GMT
German Financial Regulatory Authority: NFTs have not yet been classified as securities in regulatory terms
German financial regulator BaFin stated in a document that so far, no NFTs have been classified as securities in regulatory terms. On the one hand, NFTs lack specific rights similar to securities, and on the other hand, NFTs are usually associated with personal rights and content, thereby excluding standardization and tradability in the concept of securities regulation. However, it is not ruled out that NFTs may be classified as securities in the future. But NFTs may be subject to anti-money laundering supervision. NFTs are currently mainly traded in the form of artworks and collectibles, sometimes triggering the interest of money launderers.
Thu, 09 Mar 2023 05:32:45 GMT
BitMEX founder Arthur Hayes: A centralized Bitcoin-based stablecoin NUSD should be created
BitMEX founder Arthur Hayes published an article expressing his views on stablecoins in the cryptocurrency industry. He believes that there is no real need for over-collateralized stablecoins like MakerDAO and algorithmic stablecoins like TerraUSD. The former is inefficient and the latter is too risky, and the market's real reason for stablecoins is to allow traders to trade between fiat currency and cryptocurrency. Therefore, whether stablecoins are centralized or not is not important. In addition, Arthur believes that it is too risky for the US financial system to have a large amount of US dollars held by institutions that must immediately liquidate their debts to fulfill their promises to customers. Therefore, although USDT, USDC, BUSD may continue to exist, their deposit bases will have a limit on overall growth, which is not conducive to further expanding liquidity in the cryptocurrency market. Arthur then proposes to establish NUSD (The Satoshi Nakamoto Dollar), a stablecoin based on Bitcoin. NUSD is composed of the value of Bitcoin and a "short position of a perpetual swap agreement of Bitcoin against the US dollar value in reverse". Therefore, the stable value of NUSD can be maintained through the derivatives market. At the same time, it is necessary to establish NakaDAO and provide a trading venue for perpetual swap agreements by centralized exchanges to maintain the normal operation of NUSD.
Thu, 09 Mar 2023 05:01:41 GMT
Zerion wallet launches OG NFT on the Mirror platform, with free minting open for 8 days.
Zerion wallet announced the launch of OG NFTs issued on the Optimism chain on the Mirror platform. Free minting will be open for 8 days starting from March 8th. Holding this NFT allows access to gated content, early access, and other benefits specifically for Subscriber NFT holders. As previously reported by BlockBeats, the decentralized content publishing platform Mirror announced the launch of the "Subscribe to Mint" feature, which is currently available on the Ethereum, Optimism, and Polygon networks, aimed at supporting interaction between creators and collectors.
Thu, 09 Mar 2023 04:59:55 GMT
Binance to launch LQTY 1-20x U perpetual contract on March 10th
According to official sources, Binance will launch LQTY 1-20x U perpetual contract on March 10th, 2023 at 20:00.
Thu, 09 Mar 2023 04:56:56 GMT
The 0x Protocol has integrated Kyber Network's liquidity on Ethereum and Polygon
Decentralized trading protocol 0x Protocol has integrated Elastic from KyberSwap, the DEX aggregator under Kyber Network, to provide liquidity for trading on Ethereum and Polygon. 0x users can now access the liquidity of KyberSwap.
Thu, 09 Mar 2023 04:55:10 GMT